Clinical Trials
Dissemination Animation to summarise the key findings from your research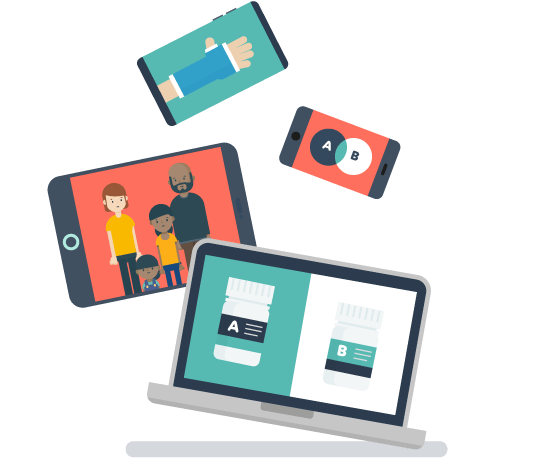 Dissemination Animation
A Dissemination Animation is a really effective way to improve your communication, summarising the key findings from your research in a highly engaging way.
It is also a really accessible way to deliver the information across different platforms. You can post the animation on websites and social platforms as well as use in presentations to tie in with the results being published.
As with the Participant Information Animation we can tailor the content to specific audiences, for example patients and professionals. Or in fact add multiple language voiceovers so it works in different countries. Plus we offer the illustrations from the animation as an Image Pack for you to use elsewhere in your dissemination communications i.e. print, web and social.
If you combine with a Participant Information Animation we can re-use content to reduce the cost of the Dissemination Animation. Our process is straight forward with an all inclusive cost.
WHiTE Four Study
This is a dissemination animation made for the WHiTE Four Study carried out by the NDORMS team at the University of Oxford. The WHiTE Four Study investigated different treatment options for hip fractures and is part of a wider set of studies we are also working on.
Healthy Start, Happy Start Study
This was a dissemination animation made for the Healthy Start, Happy Start Study which investigated whether using video-feedback was a useful tool to promote positive parenting. This study was carried out by a team from Imperial College London.
The animation will be an invaluable tool to help us to share the findings of the research in a clear accessible way and hopefully get the technique more widely used across the NHS.

Dr Christine O'Farrelly, Imperial College London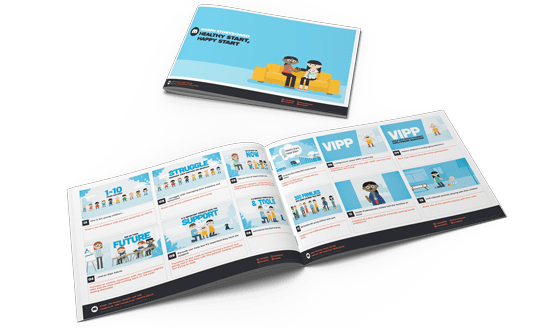 Morph Animation Process
This article describes our animation process, starting with the planning right through to delivery.
Selected clinical trials case studies from Morph Animation and Web Studio
Working with the Morph team is great - I've worked with them over several studies, and they understand clinical research and what a study needs to be successful. They really become part of the study team during setup, and are hugely responsive. 
CRAFFT Study, University of Liverpool
The animations that Morph provided for the RECOVERY trial were really well-received by participants and study staff alike. They have really helped explain the trial to patients at a stressful time in their care and we were delighted with the thought and care that Morph put into helping us develop them.
RECOVERY Trial, University of Oxford
Our team think the animation is brilliant – it was even better than we hoped. Morph has been a great partner working with the research teams from Imperial College London Trials Unit and the University of Cambridge.
HEALTHY START HAPPY START Study, Imperial College London
The animation has already been widely disseminated through conferences and presentations - the first presentation of the animation went down an absolute storm.
VOICES Study, University of Liverpool