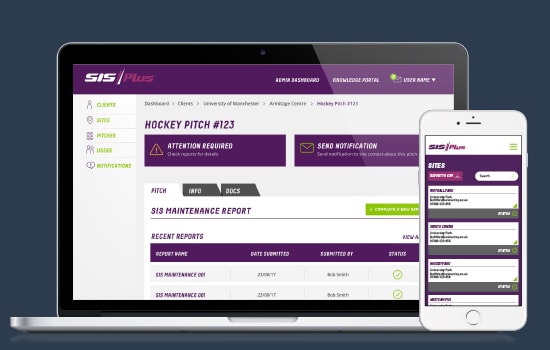 Web
We built an online maintenance tool for sports pitch manufacturer SIS Pitches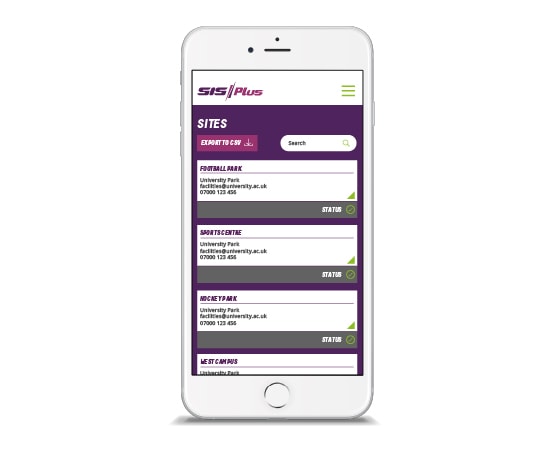 Project description
SIS Pitches are one of the leading producers artificial sports pitches around the world including the Luzhniki Stadium, venue of the 2018 World Cup Final in Russia. To support this they have a dedicated pitch maintenance arm to their business. 
Historically when SIS handed over a new pitch clients received a hefty folder full of documents. The Morph challenge was to move their existing paper based pitch handover and maintenance recording system online.
Morph delivered all of it!
Our web tool provides a stylish, quick and easy way for both pitch owners and SIS staff to update and access all their relevant info. The solution included pitch status indicators as well as in-app and email notifications to ensure efficient communication between SIS and their customers.
SIS Quote
The project was a challenge which involved a lot of creative and logical thinking, requiring a flexible approach and a deep understanding of our business and our clients' needs.
Iga Baj, Marketing Manager
Selected projects from Morph Animation and Web Studio